There's plenty to be excited about in VALORANT for 2023, including new agents and maps, fresh game modes for competitive and casual players, and of course an outpouring of new cosmetics including weapons skins, sprays, player cards, and gun buddies.
The wave of new items that hit the store and battle pass levels consists of some of the hottest commodities in the entire game, and the highest grossing ones have easily been newly released bundles that contain a handful of new skins plus other items. As VALORANT continues to grow, it won't be surprising to see Riot explore new opportunities to sell in-game items to players—and honestly, it's time for the next step.
This year, Riot should go ahead and start releasing alternate outfits or skins for its roster of VALORANT agents.
Character customization is one of the few cards left for VALORANT to play, one that virtually every other popular multiplayer title has played. There's certainly a financial reason to do so. Since 2015, Riot has pulled in roughly between $1.5 to $2 billion in worldwide revenue per year, and much of that can be attributed to the purchase of skins.
CS:GO finally pulled the trigger with detailed and customized agents to replace the default CT and T models seven years after the game was originally released. VALORANT doesn't have to wait that long, and shouldn't. And after watching the latest story cinematic for Episode Six, Act One, I've got some fresh ideas.
Sage's training gear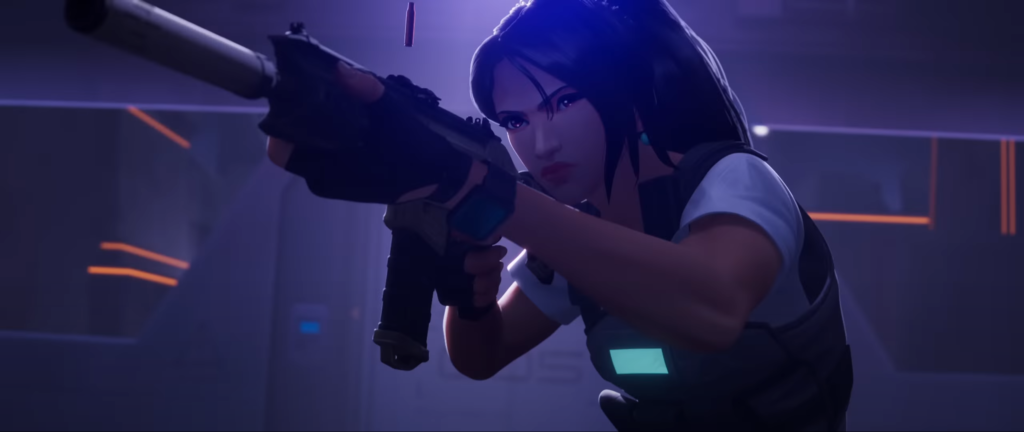 Sage's white and green outer coat screams to the world that she's a healer first and foremost. But while recent nerfs to her self-healing and buffs to her ally healing have driven that point home, the proud battle-Sages still need their own look. Her simplified training gear outfit complete with a basic white T-shirt and Kevlar vest is a perfect look for a Sage player who can provide more than just healing support.
Casual looks for Raze, Jett, and Killjoy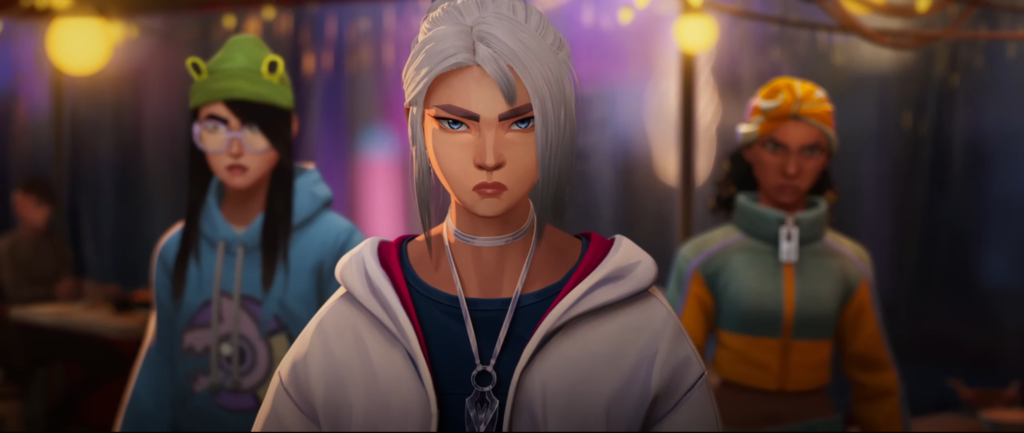 Jett may be third-wheeling the date between Raze and Killjoy, but all three are sporting comfy outfits that would all look good in-game. Jett is rocking a big comfy hoodie, and her Blade Storm knife looks awesome as a necklace. And of course, the cute frog variant of Killjoy's outfit is a must-have. VALORANT players get to dress comfy when they play, why shouldn't agents get the same treatment?
It's in the cards
Sadly, no one else in the cinematic for Episode Six, Act One is rocking an alternate outfit, but more inspiration can be drawn from player cards and banners. The Operation: Vacation card shows six different beach outfits for agents, Soulstrife features what could be an even scarier Omen skin, and the Home Again series has a handful of casual skin variants.
Tons of cards feature good ideas like a Dia De Los Muertos-themed Reyna outfit, Halloween outfits for Sage and Omen, and more.
The incentive is there, the ideas are there. It's time to make it happen in 2023.